Better Business
Rely on a trusted solution to control lights, temperature, audio/video, teleconferencing, security cameras, and HVAC systems to make your business more effective and drive efficiency, automatically.
One button turns off all the lights throughout the property.

Get a text alert if someone enters after hours.

Presentation set-up and video conferencing, with one touch.

Access and control security cameras from anywhere.

Control a wall of TVs or just one with a single remote or tablet.

Control music in any audio zone, from anywhere

Use touch screens and tablets to control it all, easily.

Save energy and money, automatically.
Generate rave reviews for your bar or restaurant
Restaurant Automation
Restaurant Automation
With just one touch, you can create the perfect atmosphere in every area of your restaurant with mood lighting and music. Control every TV from one location so your customers never miss the big play. With automation, the possibilities are endless.
Incorporate your lights, music and climate into a "scene" that cues the perfect ambience and gets everyone in the right mood.

Have the lights turn off when employees or guests leave rooms to save on energy bills, automatically.

Control a wall of TVs from a central location so that your customers get to watch what they want, when they want it.
Control and feed a high-end audio system for dancing or ambient music.

Broadcast the big game, and as soon as it's over, easily drop back to the top 20 playlist.

Easily move video around and break audio from video to play in different zones

Receive e-mail alerts based on security-related actions, for example when a door or window is left open or the security system is triggered
Confident Conferences
In an automated boardroom or conference room, lower a screen, dim the lights, connect to an office from another continent, turn on a projector or display your presentation in one touch.
Room scheduling at the touch of a button.

Setup the lights level & shades to create the perfect atmosphere for your presentation.

Select which PC to display on the projector, bring up the volume to the perfect level, all with one touch.

Integrate audio and video-conferencing systems into one easy-to-use experience.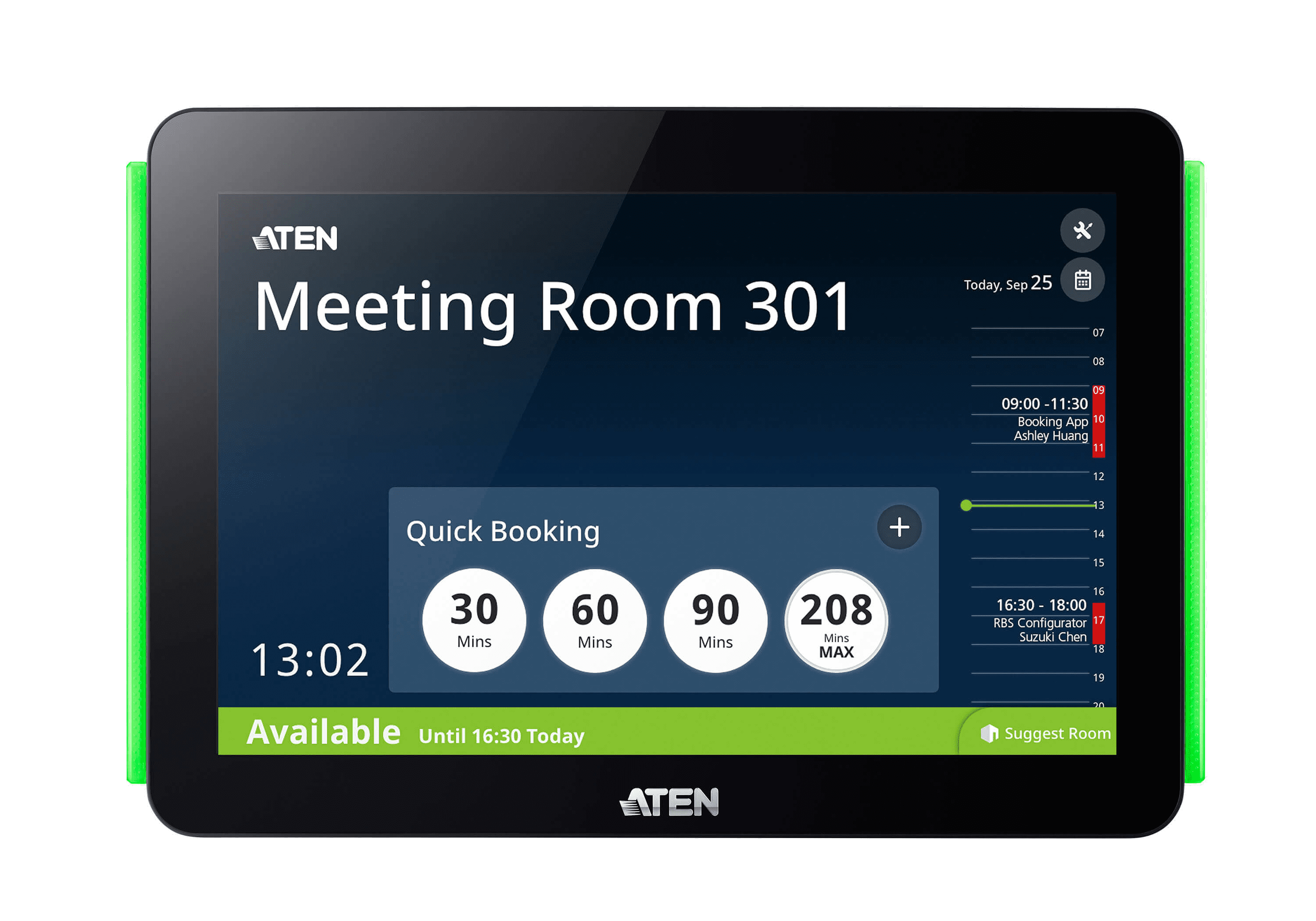 Smarter Hospitals
Savvy medical professionals use automation systems to provide a better patient experience while improving efficiencies in the office, saving energy, streamlining communications and controlling sensitive security areas.
Automatically set lighting scenes for different procedures, increasing operational efficiency and employee satisfaction.

Set lights to turn off when patients or staff leave rooms to save on energy bills.

Use a single "Good Night" or "Good Morning" button to turn the building off or on, keeping energy bills low.

Relax and entertain patients by letting them select music or movies during their visit, resulting in a better patient experience.

Receive e-mail alerts based on security-related actions; for example, when a door or cabinet is opened or the security system is triggered.